If you're on a keto diet and you're cutting carbs, then you may have run into a few issues...like hunger! it's hard to find a good and an easy low carb snack, especially on those super busy days. Luckily, bellow there are 12 great keto snacks you can make ahead and grab and go on those busy days when you're on the go.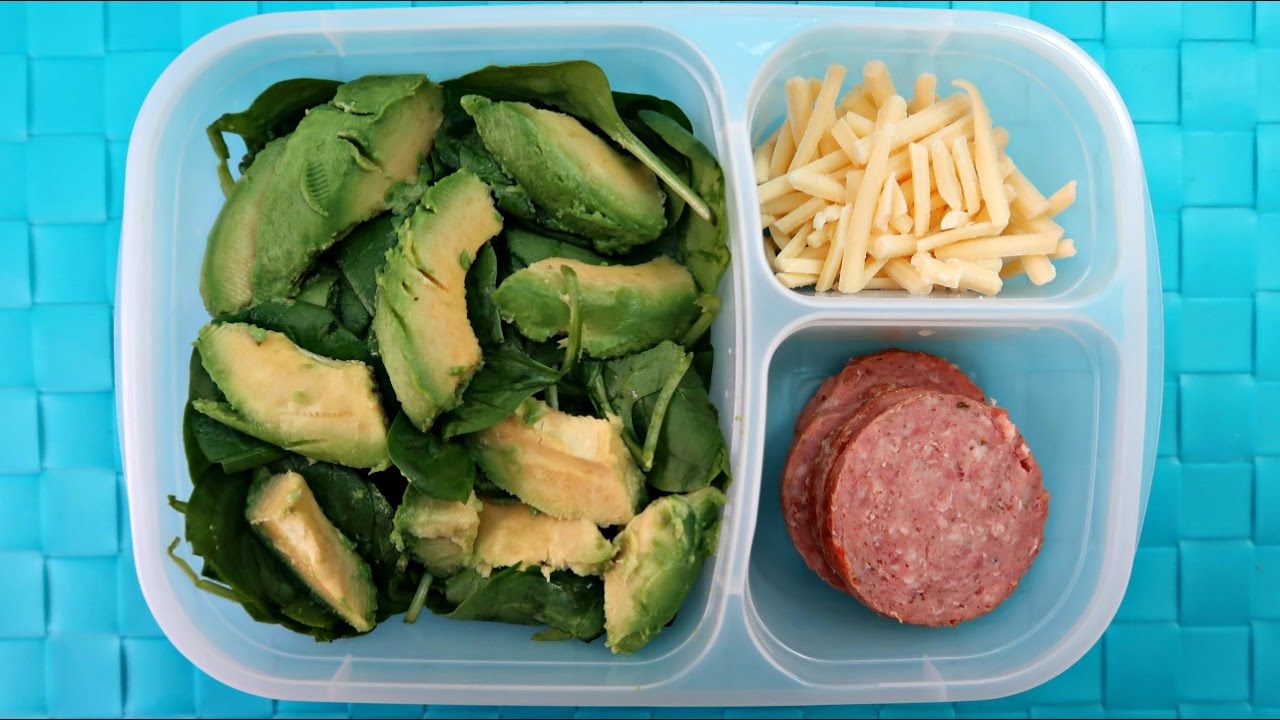 1. Jerky
Beef or turkey, jerky is a great snack since it's protein-dense and low in carbs and takes a bit of mouth-power to eat.
However, look out for the ingredients list and be sure to find a variety low in sugar because some beef jerky products contain added sugar and flour.
This snack is super easy to prep and you can take it anywhere and one of the best (and tastiest) high-protein, low-carb snacks out there.
2. Hard-boiled egg
Eggs are rich in protein and fat, easy to make and low in carbs, making a perfect snack when you're on the go. A hard-boiled egg contains less than 1 gram of carbohydrates, making them a suitable choice for a high protein, low carb diet plan.
Hard-boiled eggs are the perfect protein-rich snack! You can add some guacamole to the center, or enjoy with sliced cheese.
Carrots are an excellent snack for you. They are low in fat and calories and rich in minerals and vitamins.
Snacking on carrots may help you maintain a healthy weight or lose body fat. If you're hungry and on the go, skip sugary snack foods and munch on raw carrots.
4. Cottage cheese
This makes a great snack if you can't make it to lunch. Just make sure you choose a low-sodium product.
Cottage cheese is a super protein-rich snack that will keep you full and satisfied while maintaining a healthy diet that will help you reach your goals.
5. Nuts
We all have times at work when hunger strikes and we wish we had a snack to carry us through the next hours. In this case, nuts are your go-to snack. They are high in healthy fats, low in carbs and rich in vitamins.
Just try to avoid dry-roasted, salted, flavored or honey-roasted nuts. If you keep an eye on portion sizes and avoid unhealthy additions like salt and sugar, nuts can be a healthy snack choice between or with your meals.
6. Tuna Salad
Classic tuna salad is a great snack or meal idea when you're on the go to provide a healthy protein, low carb choice and prevent that mid-afternoon energy crash.
7. Low Carb Fruits
If you're craving something sweet, just grab some fruit. Berries are very low in carbs and delicious!
Fruits are a vital part of our diet. They are loaded with healthy nutrients such as vitamins and minerals. That's why they can be your go-to food for a long-lasting energy snack
8. Celery and peanut butter
Peanut butter and celery are a classic combo for a good reason

; the duo delivers appetite-satisfying protein and it's a great source of healthy fat without added sugar and carbs.
Enjoy crunchy, low-calorie celery sticks with one level tablespoon of peanut butter for only 100 calories and 4 g carbohydrates.
9. Part-Skim String Cheese
With 8 grams of protein per serving. Part-Skim String Cheese has more protein than a serving of almonds, peanut butter, hummus or an egg.
It's packed with protein and calcium and very low in carbohydrates so this snack hardly impacts your blood sugar and keep you full for longer.
10. Edamame
Edamame (green soybeans) are a great source of fiber, high-quality carbohydrates, and protein. It's also super easy to prepare and fun to eat just look for organic as often as possible.
Avocados make a perfect snack idea when you're on the go and you're craving something to eat that's easy and quick to prepare.
Avocados are loaded with healthy fats that lower blood cholesterol and reduce the risk of heart attack. Despite being high in fat, avocados also contain a lot of fiber and water, making them one of the best low carb snacks you can eat.
12. Protein Smoothie
Protein is vital when mid-morning or afternoon hunger strikes and you need a healthy hold-over until your next meal.
Protein smoothies are a perfect choice for a light lunch or mid-afternoon snack. They are low in carbs and added sugar, high in protein and loaded with nutrients.